Hiring Karaoke DJs from Expressway Music

Are you ready to take your event to the next level? Look no further than Expressway Music, your go-to source for top-notch karaoke DJ services in the heart of New York City. Whether you're hosting a corporate gathering, private party, or a lively kids' karaoke party, our skilled DJs will transform your event into an unforgettable experience. In this blog post, we will delve into the reasons why hiring a karaoke DJ from Expressway Music is a game-changer for your next event. Get ready to sing, dance, and create memories that will last a lifetime!
1. Unparalleled Karaoke DJ Services in NYC:
Expressway Music proudly offers the finest karaoke DJ services in the vibrant city of New York. With our extensive experience and passion for music, our DJs are well-equipped to cater to all your karaoke needs. Whether it's a small gathering in a cozy Brooklyn bar or a large corporate event in Manhattan, our karaoke DJs are adept at creating an electrifying atmosphere that will have everyone singing along.
2. Wide Coverage in the Tri-State Area:
Expressway Music extends its exceptional karaoke DJ services beyond the boundaries of NYC. If you're looking for karaoke in Westchester, NY, or karaoke in Connecticut, we've got you covered. Our team of talented DJs is well-versed in various genres and can tailor the playlist to suit the preferences of diverse audiences. From private parties in Westchester to corporate events in Connecticut, our DJs will bring the karaoke experience to your doorstep.
3. Professionalism and Expertise:
When you hire a karaoke DJ from Expressway Music, you can expect nothing short of professionalism and expertise. Our DJs are highly skilled in reading the crowd, ensuring that the energy remains high throughout the event. They possess an extensive music library, spanning multiple eras and genres, ensuring that there's something for everyone. Whether your guests are into classic rock, hip-hop, or pop hits, our DJs will keep the party going all night long.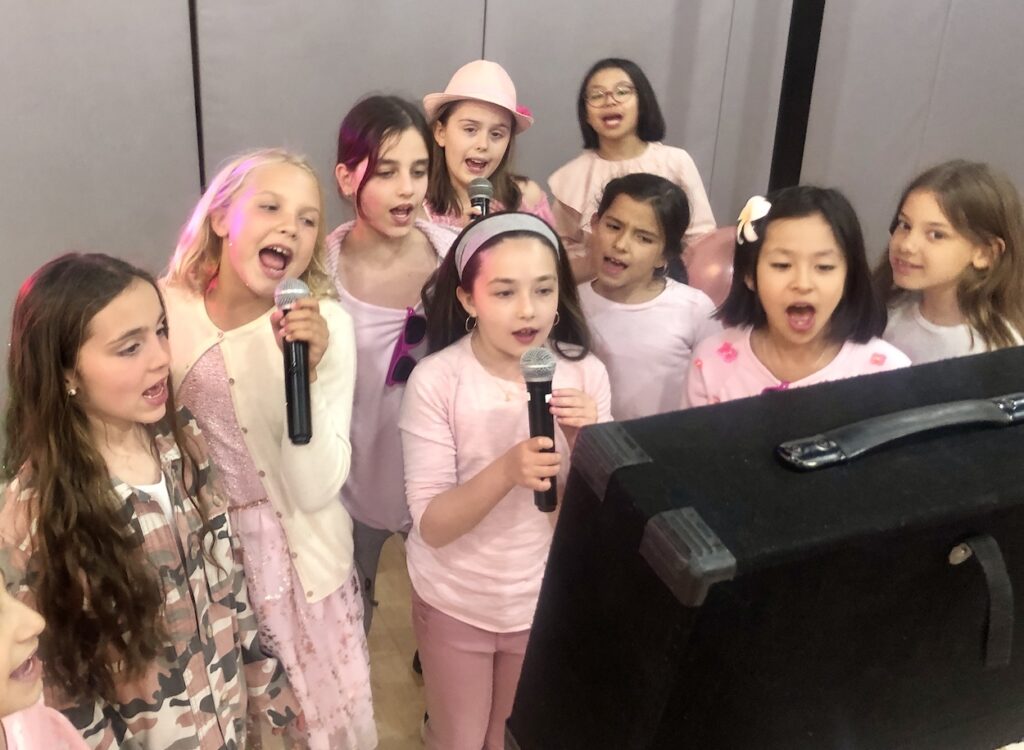 Expressway Music understands that children love karaoke too! We offer specialized karaoke services for kids' parties, making sure the little ones have a blast. Our DJs engage with the children, encouraging them to sing their favorite tunes and providing age-appropriate music selections. With our kid-friendly karaoke setups and interactive DJ services, you can rest assured that your child's karaoke party will be a hit!
5. Additional Services to Enhance Your Event: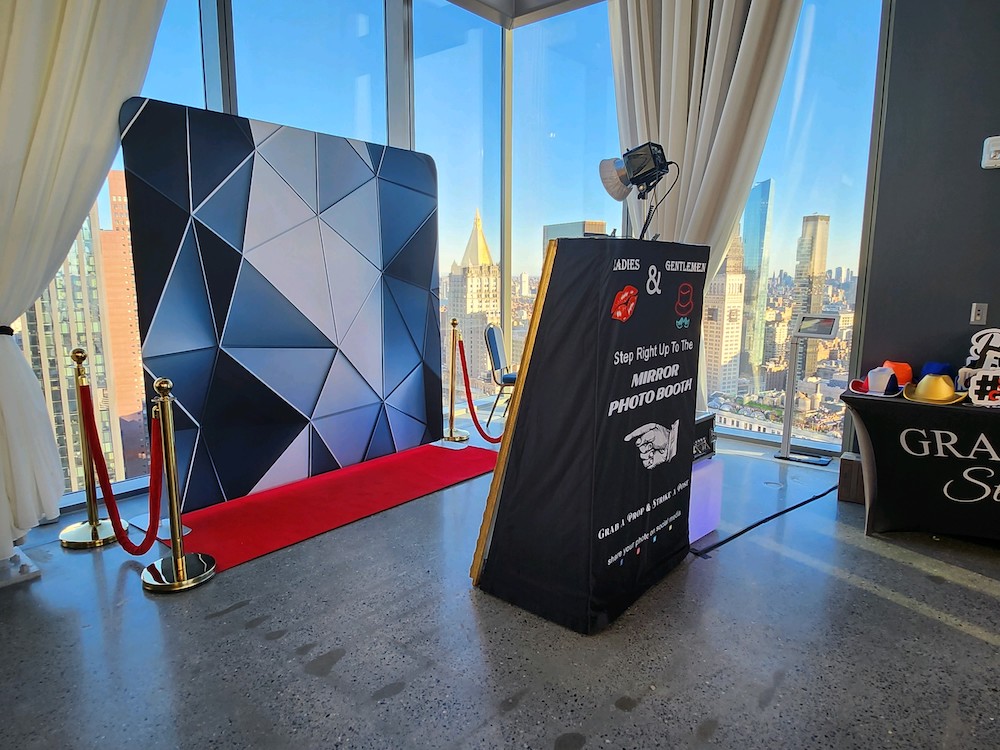 Expressway Music goes above and beyond to enhance your event experience. In addition to karaoke DJs, we offer Photo Booth rentals in NYC, allowing guests to capture precious memories. Our state-of-the-art Photo Booths are equipped with props and customizable prints, providing entertainment and keepsakes for your guests. By availing both karaoke DJ and Photo Booth services, you can elevate your event to new heights of fun and excitement. We offer Mirror Photo booth, 360 Photo Booth and Pylon(open air) photo booth.
6. Karaoke Rental Options:
Expressway Music provides karaoke rental options for those who prefer a DIY approach. We offer high-quality karaoke equipment rentals, including microphones, speakers, and karaoke machines. Our team will guide you in selecting the right equipment for your event, ensuring seamless setup and operation. With our karaoke rentals, you can create your own karaoke party at any location, be it your home, office, or event venue.
Conclusion:
When it comes to karaoke DJ services, Expressway Music stands out as a leading provider in the NYC area. From karaoke DJs in New York City to karaoke in Westchester, NY, and beyond, our team is committed to delivering an exceptional karaoke experience tailored to your event's needs. With our professionalism, expertise, and additional services like Photo Booth rentals, you can trust Expressway Music to turn your event into a celebration to remember. Book our karaoke DJ services today and get ready to sing, dance, and create unforgettable memories!