We are so grateful that we were selected to provide our top Karaoke DJ (Dave Swirsky) and Photographer/Videographer for Sophia's Sweet 16. After over a year of Pandemic precautions this party was not only much needed by family & friends but also for our staff!!!!
DJ Dave introduced Sophia into the room with "Brown Eyed Girl" by Van Morrison. Soon after she sang the first Karaoke song of the night "Who's Sorry Now" by Connie Francis the floodgates of singing and dancing began!!
Expressway Music Team
Expressway Music DJ/Owner Dave Swirsky was the Karaoke-DJ on this event. DJ Dave is very experienced at dj'ing events that require new and older music and also where smooth transitions are needed between Karaoke singing and DJ Dancing. Here is DJ Dave set up which includes 2 bose speakers, wireless decor uplighting, 6 wireless mics, tv monitor on stand and a huge-up to date-diverse Karaoke and DJ song library.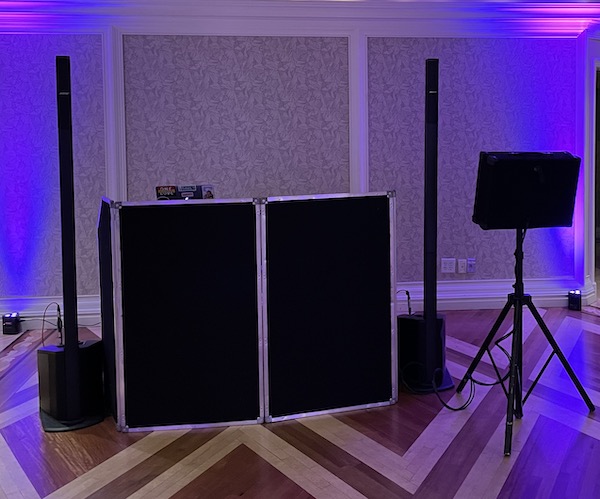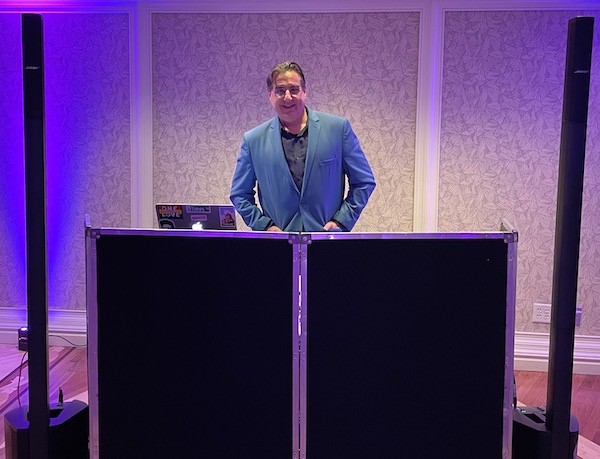 Because this was such a special family event we were also hired to bring our wonderfully talented Expressway Music team of LW (Photography) and Mike (Videographer). They were spectacular and on every single important shot.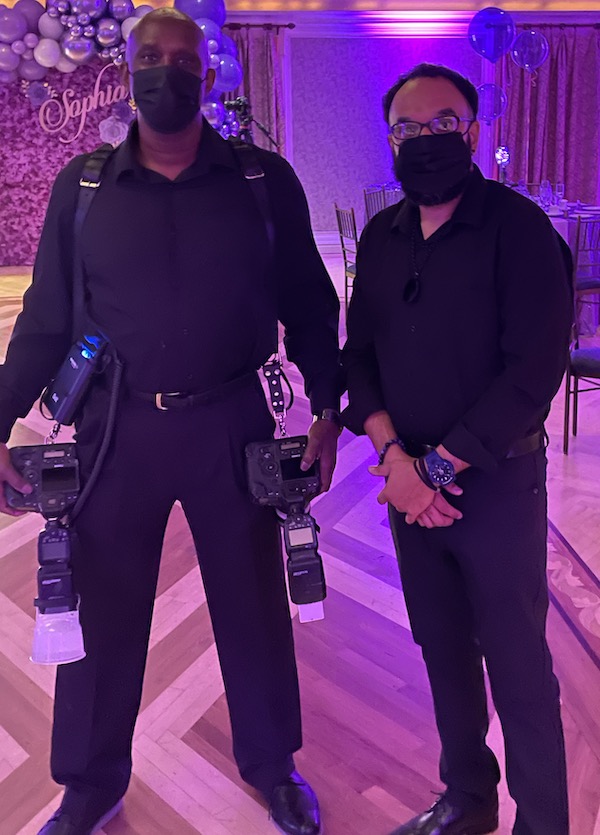 This venue has a perfect sized upstairs space that is clean and it's layout is very well designed. The food is superb as well. You can tell immediately that the Chef spends extra time in the presentation of the food by both it's taste and appearance. What stood out to us the most though is their excellent staff. The staff is friendly and helpful to both guests and vendors and their banquet manager Bonnie Littlefield is a gem. Bonnie is there for the entire event making sure that everything is running smoothly and that everyone is happy. You could tell how much she is appreciated by all the hugs and thank you's she receives at the end of the party by the guests and the vendors alike!
Cynthia is a true artist/craftsperson in every sense of the word Look at what she designed for Sophia's Sweet 16.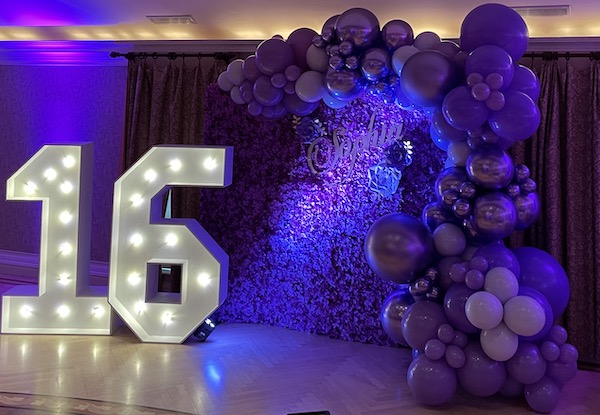 Cynthia's creations are in very high demand so if you want her for your event it's best to contact her ASAP!!!
Thank you Letter
Sophia's family are very special. They are very kind people that inspire you to do even more than requested for them. DJ Dave received this very kind thank you letter soon after the party.
On 5/31/21, 6:41 PM
Hi David,
My family had an absolute blast yesterday and it was in large part because of you and the entertainment you provided. It was so much fun! Everyone is still talking about it today. It was exactly what my family needed and exactly what I had hoped for for Sophia's Sweet 16. God willing, maybe we can do it again someday for another celebration. (Rob will keep practicing?)

Thanks so much for everything and looking forward to seeing the photos and video.
Warm Regards,
    Rosanna
Contact us!
Contact owner/dj Dave Swirsky for more information about our services and please check out our main website at Expressway Music inc or call us at 212-953-9367 / 914-370-2333 / or by email info@expresswaymusic.com