(***We are always cleaning and sanitising our Equipment and microphones(we also bring disposable custom Mic covers) and kj's are ALWAYS wearing a mask)
Kids Karaoke Parties (We come to you)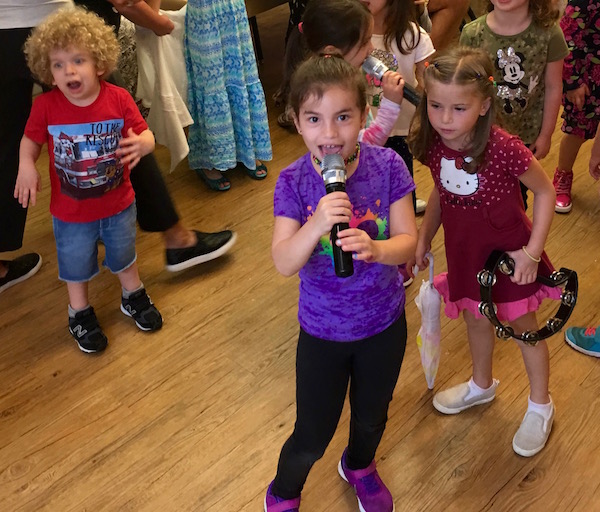 Karaoke birthday parties….…Hamilton(and other Broadway Shows), Moana, Pop, Evan Hanson, Arianna Grande,
…..Beatles….Frozen…Show tunes…Classic Rock..Disney and Much more!!!

Once you give kids the microphone, it's sometimes hard to get them
to relinquish it later. We are great with children, and we go out of our
way to make sure every kid at the party has fun. We come to you and
do kid karaoke party's in and outside of NYC-New York City.
Our Karaoke dj will arrive early to set up and will bring 4 microphones, tv monitor on stand, Bose speaker and a huge and up to date karaoke library. We do parties in all types of venues including private homes, rooftops, building event spaces, restaurants, Gyms, Art spaces etc
What Makes Our Kids' Karaoke Parties So Special?
Our hosts are sensitive as to which kids are outgoing and which are
more introspective. While they'll help your child's party be extra-special
by getting everyone involved in the fun, they'll take extra care not to force
reluctant kids participate if they really don't want to. You can also expect
them to make helpful suggestions and offer friendly encouragement to any
kid in front of the mike.
Our Standard Kids Karaoke Party
Our Karaoke DJ- helps generate and sustain positive energy, supportive,
helps kids choose songs and will help if kids get stuck. Most of the time
kids like to sing in groups…our host/dj will never single any child
out or ever make them feel self conscious.

Over 15,000 Songs to choose from, including many current up to date songs and artists.
We bring karaoke system(doesn't take a lot of space)including tv monitor, microphones.Bose Speaker etc We constantly update our catalog to keep current.
Our KJ will do Karaoke, DJ (and while most of the time kids want to just keep singing if there is a lull then our DJ will engage the kids with games)
*We are not a party place. We come to you in or outside of Manhattan-NYC-new York-Westchester*
We bring songs from all Styles of Music including six: the musical, &Juliet, Disney, Broadway, Greatest American Showman,Frozen, Annie, Broadway, Abba, Taylor Swift, Beatles, Today's Pop
and much, much more.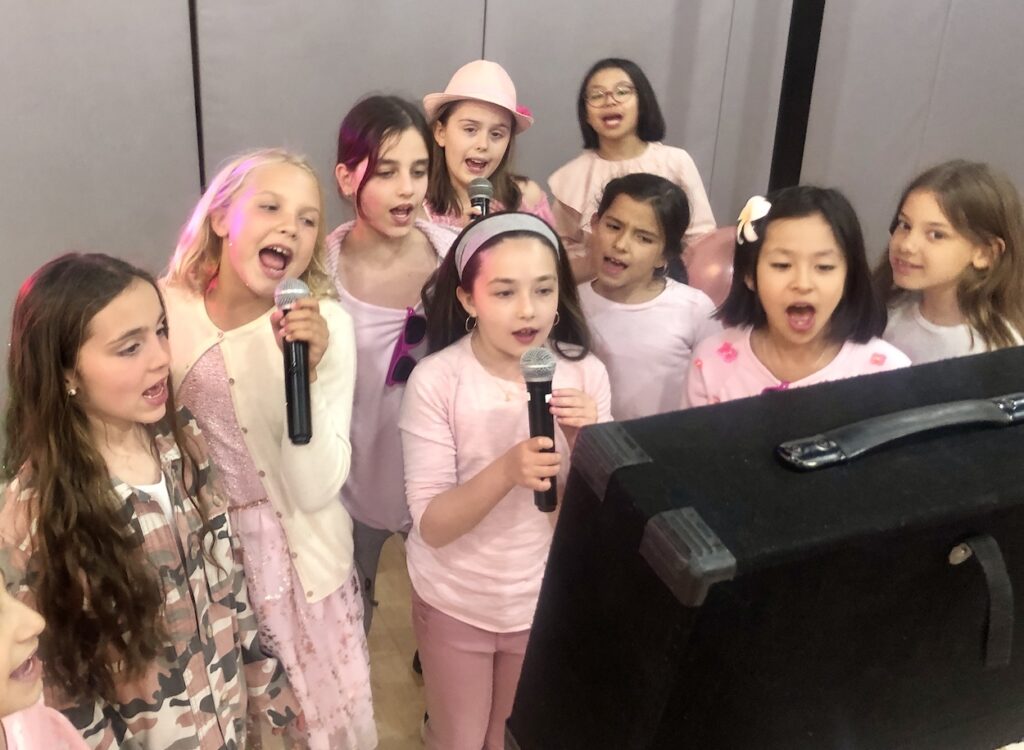 Karaoke at Bar/Bat Mitzvahs
We are booked often to DJ many New York City Bat/Bar Mitzvahs. It's the perfect entertainment for the kids during cocktail hour and, if done with thought and skill, during the party. Often adults join the kids. It's very inclusive and fun.

(WE COME TO YOU FOR PARTY'S and EVENTS)
CONTACT US! 212-953-9367 (NYC) / 914-370-2333 (Westchester NY) / info@expresswaymusic.com